Welcome new investors
Scan to download Stockpile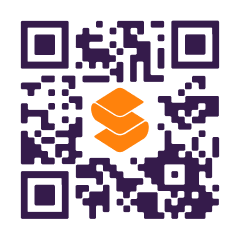 Best Investment App for Parents
Best App for Gifting Stocks
Best Investment App for Beginners
Best App for Custodial Accounts
In no time, you'll be a confident investor.
It's easy
Open an account and in just minutes, you can be buying and trading stocks.
We made it simple
Link account to your bank or start trading immediately using your debit card.
Your choice
Select companies and brands you want to invest in.
It doesn't take much
With as little as $1, buy fractional shares in the companies you love.
Get kids started on a path to investing
Stockpile's supervised accounts allow kids to buy and sell the stocks they choose, with a grown-up's approval, of course. They'll have a separate log-in so they can track their stocks and request trades.
Give them the power to choose
Kids and adults can pick from 1000s of the most popular stocks and ETFs to develop their portfolio.
The better way to gift stock
Only Stockpile offers gift cards. Now you can give anyone an amount in a specific company or let them choose a brand they want to own. It's the gift that gets someone started on their path to investing. It's also a way for existing investors to expand their portfolios.
Frequently asked questions
If you still have questions, please visit our Help Center.